DRAKE'S DRINKER MAGAZINE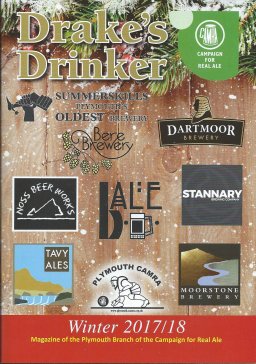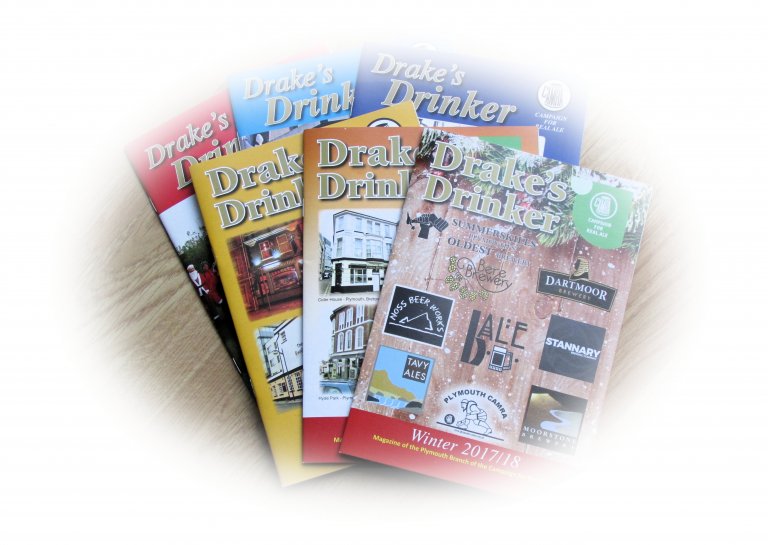 Drake's Drinker Magazine
The Drake's Drinker magazine is our local branch magazine and newsletter providing news, stories and information about the real ale scene in and around Plymouth. It is a full-colour, 28-32 pages, produced quarterly and has a print run of 5 000. It is distributed throughout the Greater Plymouth area, including Tavistock, Ivybridge, Torpoint, Saltash and eastern Cornwall, and further afield throughout the South West.


Submit An Article
I'm sure that many of you will have gone to somewhere like Newton Abbot for the day - why not tell us all about it by submitting an article? Articles can be submitted in any format, but standard word documents are preferred. We would also welcome some photographs as well - use your smart phone thingy (camera) !!!! Photographs should be submitted separately to the article, but don't forget to tell us where the photo is from! Please email the Editor, Andrew Richardson, ku.gro.armac.htuomylp@rotide
Potential Advertisers
Publicans - are you having a beer festival soon? Brewers - are you launching something special soon? With prices from as low as just £50.00 for a quarter page, why not email our Advertising Manager, Andrew Richardson, to discuss your needs at ku.gro.armac.htuomylp@trevda.

Current Advertising Rates (2019/2020)

1/4 page £50.00 for single edition, £180.00 for four editions.
1/2 page £95.00, £320.00
full page £145.00, £500.00
Inside Front Cover £160, £520
Inside Back Cover £160, £520
Back Cover Page £190, £600
Future Copy and Advertising Deadlines
Copy deadline 07 February 2022, publication due on 21 February 2022
Copy deadline 09 May 2022, publication due on 23 May 2022
Copy deadline 08 August 2022, publication due on 22 August 2022
Copy deadline 07 November 2022, publication due 21 November 2022
Please note that all dates are Mondays and are subject to change - please contact ku.gro.armac.htuomylp@rotide or ku.gro.armac.htuomylp@trevda for up to date information.
Download Copies of Drake's Drinker
All copies of Drake's Drinker are available for download - please scroll down and click on the copy you wish to download (file size is 8MB or less).