Lost Breweries Of The South West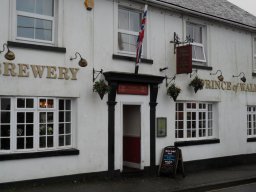 The following are links to lists of defunct breweries in the South West of England, by County, which we believe to have been in existence at some point. Where possible, the closure year has been given, although this may have been lost in the fullness of time, as memories fade and accurate information may have been lost.
A large number of CAMRA publications have been used in this compilation, including "Where Have All The Breweries Gone?" (1980), "Devon Real Ale Guide" (1990), "Moor To Sea – A Devon Real Ale Guide" (1993) and the "Good Beer Guide" (1982-2020).

If you have any corrections or omissions, please email ku.gro.armac.nosiailyrewerb@rotanidrooc.tsewhtuos
Brewery Archives By County
Avon and Somerset Brewery Archive

Bristol and Gloucestershire Brewery Archive

Cornwall Brewery Archive

Devon Brewery Archive

Wiltshire Brewery Archive


National Brewery Centre Archive
The history of beer, together with the history of the ale house, tavern and pub is a major part of the social history of Britain, and for those who like their history through a pint glass - the new National Brewery Centre Archives will be a boon.

The archives tell the history of the UK brewing and pub industries, and their impact on the UK's economy and way of life over the past 250 years via a treasure trove of imagery and digitised ephemera.

Please click on this link to the NBA Archives.