Where Are They Now - Half Moon Inn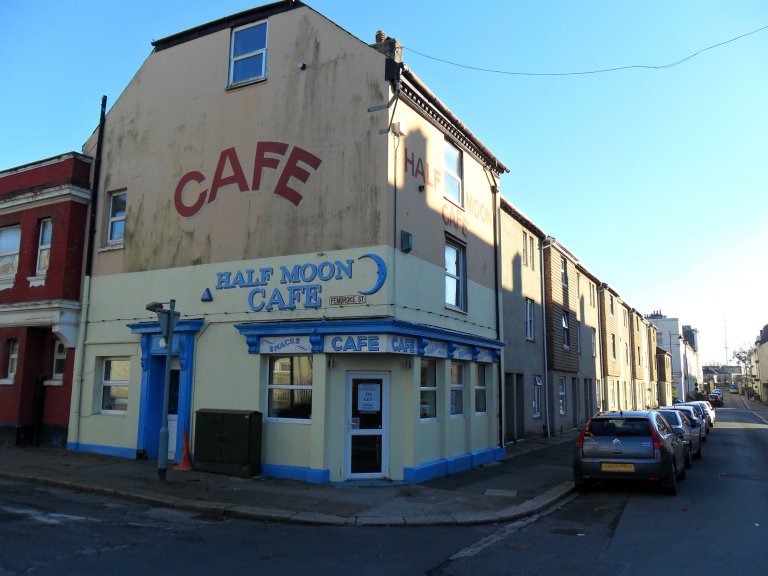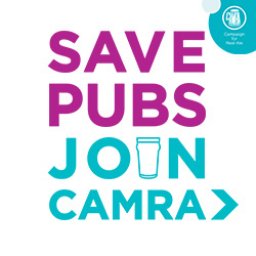 Half Moon Inn, 59 Pembroke Street, Devonport, Plymouth PL1 4JR
Moon has been a very popular name for a public house over the years, in one form or another. Names such as Blue Moon, Harvest Moon, Full Moon or Half Moon, as we had here until it became a café around 1997 or so.
The pub was situated on the corner of Pembroke Street and George Street, directly opposite the magnificent King's Arms which closed around 2004 or so.
It was one of Devonport's, and indeed Plymouth's, oldest hostelries, and is believed to have been built around the turn of the 19th century, in the late 1790's, prior to the King's Arms. Looking back through history books, it seems that the majority of licensees stayed for at least 5 years, although there were a few exceptions, notably William Brown who arrived in 1938 until 1964, and Marjorie Whitting who came after him and stayed until 1981.
When open, the pub used to keep to the old traditional pub hours, with closing after the lunchtime trade had gone home, except from Thursdays to Saturdays when it remained open all day. It is believed that the pub only served one real ale, John Smith's (John Smith's Cask, as it is now known), and it had a loyal family oriented local following.
It is now trading as the Dinky Diner Dartsworld Cafe, serving hot and cold food, has three dart boards and has a number of well-supported dart teams.