Where Are They Now - Pear Tree Inn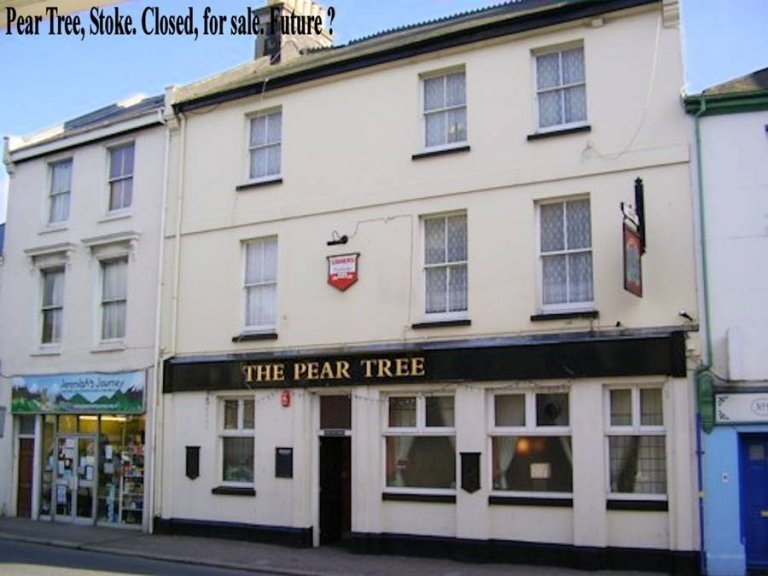 Pear Tree Inn, 7 Devonport Road, Stoke PL3 4DJ
This was a large pub for many years and located, at various times, as being in Tavistock Road and latterly on Devonport Road without actually moving location. It survived the dark days of the Blitz of April 21st and April 22nd 1941, and had a full publican's license under Octagon Brewery.
This area, at one time, had the largest number of pubs/licensed premises, in Plymouth, other than Union Street and the Barbican areas. From here, along Devonport Road to 178 at the Stopford Arms, there were at least another dozen, all within a short 5-10 minute walk.
The Pear Tree was described in the Devon Real Ale Guide of 1990 as a "One-roomed horseshoe-shaped bar on the main road. Music at weekends". It served just the one real ale, Courage Best Bitter.
By 1993, Usher's Best Bitter appeared on the menu, and kept real ale drinkers happy with a choice of other ales to drink. Managers came and went during the period up until 2012, when the pub was finally put up for sale.
After submitting planning application for a change of use, the building is now being used for an animal grooming service.