Where Are They Now - Mutley Crown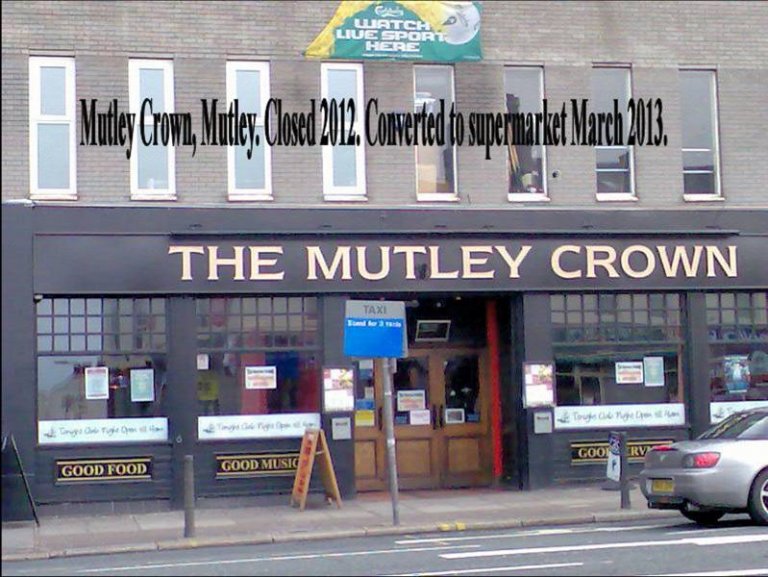 Mutley Crown, 9-11 Mutley Plain, Mutley, PL4 6JG
As far as I can remember, the building occupied by the Mutley Crown was built as a supermarket, or as a large shop. I first became aware of the pub when, during the mid-late 1990's, there was a rapid growth in pub refurbishments, and a greater awareness of real ale.
Closeby, the Nottingham changed name to the Freebooter & Firkin, with beer brewed in another Firkin pub in Exeter; the Fortescue became a Festival Ale House under the stewardship of Carlsberg-Tetley (Halls, specifcally Ferguson's, whose regional Head Office was located upstairs in the Hyde Park Hotel and with their brewery located in Valley Road, Plympton); and The Hogshead chain converted the shop into a large pub and concentrated on a large range of real ales, with another Hogshead in the old ground floor of Lloyds Bank, Royal Parade.
Real ales came to the fore, and the pub gained an entry in the beer-drinkers bible, the CAMRA Good Beer Guide 2001. Beers were available on either hand pump or directly on gravity straight from the cask, and included Boddington's Bitter, Marston's Pedigree, Wadworth 6X, as well as varying guest beers. It was described as "Traditional-style, large single bar Hogshead, popular with students. A rotating range of guest beers, including one on gravity."
Sadly, the bean counters came in and spent money changing it to the Mutley Crown, removed most of the real ale, and then closed the pub without warning in October 2012. It is now a supermarket Local store, and was changed without any planning permission needed, except to add the new shop signage!!! How ridiculous is that?