Where Are They Now - Crown Hotel, Devonport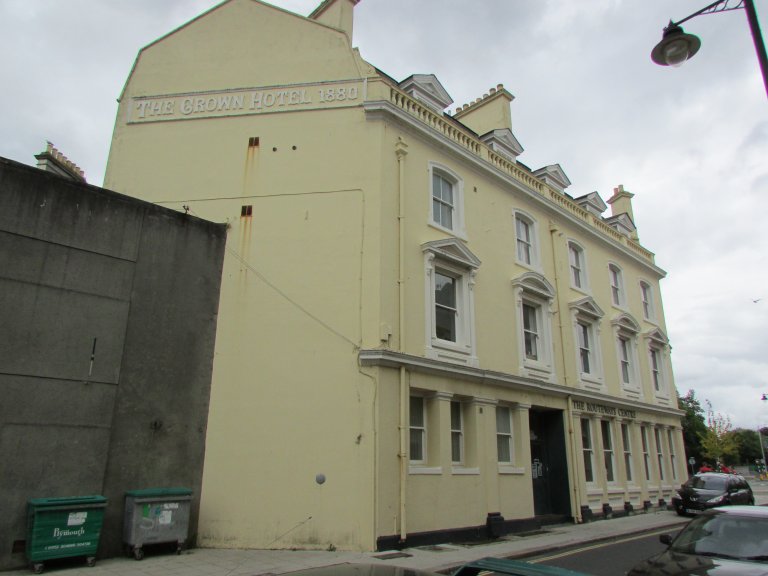 Crown Hotel, Cumberland Street, Devonport PL1 4DU
The original Crown Hotel was built in the late 1790's, and was situated at the main entrance to Plymouth Dock (Devonport). It used to have its' main entrance in Cumberland Street, and a Tap Room in George Street.
Apparently, regular Naval parties took place here in the late 18th and early 19th centuries, given by senior Naval Officers and were quite grand affaires. However, contary to popular belief, I was never invited!
For unknown reasons, the hotel was rebuilt in 1880 but still stands as it was then, today, with the new entrance on the corner of Cumberland and Chapel Streets, sadly no longer as a pub. I seem to remember drinking Courage Heavy in there in the mid 1980's, downstairs in the Cellar Bar, but I could be wrong.

Update April 2022. The building has been converted into the Terra Nova Cafe, with an alcohol license, serving coffees, breakfasts, brunch and other meals and drinks, from 0900 until 1600 daily.