About Us
The Campaign for Real Ale (CAMRA) is an independent, voluntary organisation campaigning for real ale, community pubs and consumer rights. We now have over 190,000 members nationally, and have been described as the most successful consumer campaign in Europe. Visit the National CAMRA website CAMRA HOME.

For national news and articles about pubs, breweries, beer festivals and more, please follow this link WHAT'S BREWING
For local news about pubs, breweries, social activities and more, why not download the latest issue of Drake's Drinker - Spring 2020 or catch our back issues on DRAKE'S DRINKER MAGAZINE
Members Area
CAMRA members should sign in and visit the Members' Area for details of National and Regional events, including national and regional beer festivals, Regional Social activities and Regional Meetings. Also available to CAMRA Members only are Branch Meeting Minutes (Plymouth branch members only), Plymouth CAMRA Pub Survey Forms (all CAMRA members) and Plymouth CAMRA Pub Name Archive (all CAMRA members, to view the archive lists). To sign in, please use your CAMRA membership number and password. If you do not know your password, please click HERE
Plymouth Branch Area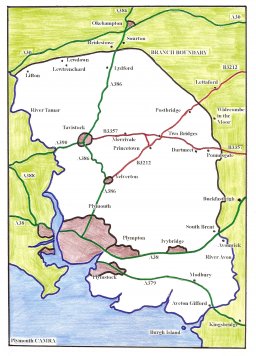 At local level, CAMRA's Plymouth branch has approximately 1 000 members and organise events to promote real ale, including regular social activities, day trips, brewery visits etc, as well as producing our popular Drake's Drinker magazine. The Plymouth CAMRA branch area is located entirely within Devon. It consists of the city of Plymouth, and extends northwards up to the A30, but just south of it, following the Parish Boundary lines around Lydford and extending eastwards towards Okehampton (located in North Devon branch), then south through the Dartmoor Forest to South Brent, and then to the South Coast. As well as the city, Plympton, Plymstock, and the market town areas of Ivybridge and Tavistock are located within the branch area.

The boundary lines are the River Tamar to the west, the south coast, the River Avon to the east and the Parish Boundaries just south of the A30. Burgh Island and Avonwick are located in Plymouth CAMRA branch area.

Bodmin, Callington, Launceston, Liskeard, Saltash and Torpoint are located in CORNWALL BRANCH area.

Kingsbridge, Salcombe and South Brent village are located in SOUTH DEVON BRANCH area.

Holsworthy and Okehampton are located in NORTH DEVON BRANCH area.
Plymouth CAMRA Social Media
Twitter / CAMRA_Official
Follow CAMRA_Official on twitter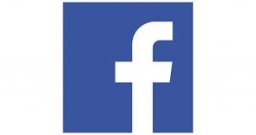 Plymouth CAMRA
FACEBOOK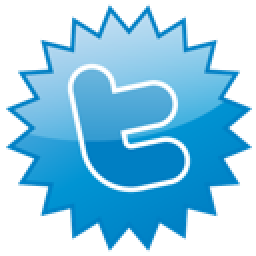 Plymouth CAMRA
TWITTER
Area Maps